Our Itinerary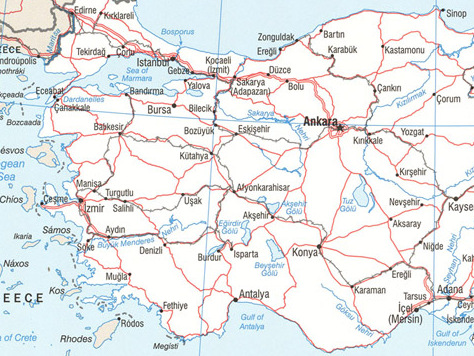 We didn't want to spend too much time travelling, so we restricted ourselves to relatively short hops and spent two nights in each.
If I were planning the same trip again, I'd obviously book the ferry so we could get from Istanbul to Bergama via Bandirma, using the train, and save some time there. And I'd probably skip Egirdir — it was nice, but not that exciting — in favour of two nights in Antalya.
If I return to Turkey, which I'd like to, Istanbul and Cappadocia will probably feature again, but the rest of the itinerary could be completely different. There's so much to see — Edirne, Gallipoli and Troy, Priene and Miletus, Antalya, Hattusas, Amasya, Safranbolu, and more — even without venturing into Eastern Turkey!
Up: Turkey