documenting my stay in the UK (2010-2015)
Masai Mara, Nakuru, Serengeti, Ngorongoro (2011)
Mont Blanc, Geneva, Interlaken, Lucerne, Basel (2010)
Istanbul, Bergama, Selcuk, Konya, Goreme, Ankara (2010)
the Mekong Delta, Phnom Penh, Angkor (2009)
food, architecture, megaliths (2007)
New Zealand's Marlborough + Nelson (2006)
from the steppes to the metropolis (2005)
Coromandel, Tongariro, Waikato (2005)
walks, birds, buildings (2003)
New Zealand travelogue (2003)
Westland + Southern Alps (2002)
Chitral, Gilgit + Kashgar (1999)
with an Oxfam study tour (1998)
London, Barcelona, Toulouse, Paris (1997)
volcanos and deep valleys (1994)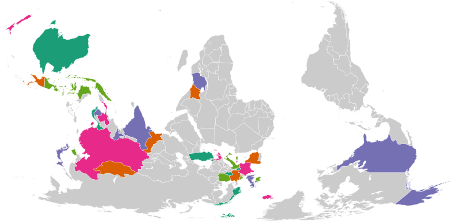 travel links
how Copenhagen reshaped itself for cycling -
IrishTimes
"For each project a simple litmus test was applied: would you be happy letting your child cycle there?"
the UK has a church problem -
Apollo
"16,000 committees, 16,000 separate systems of fundraising and finance, 16,000 different approaches to maintenance and repair"
a comparison of tax-paying in Sweden and the United States -
Vox
(I think property taxes are a good idea, though)
why is the Netherlands bucking the trend on obesity? -
DW
better modelling of Antarctic ice-sheet contributions to sea-level rise -
Nature
explaining how "global mean sea level has been 6–9 metres higher as recently as the Last Interglacial (130-115 thousand years ago)"
Danny Dorling on Restoring Oxford as the UK's Cycling Capital -
YouTube
selfish people insist on being able to rat-run through London parks -
Guardian
the United States have been reorganised -
xkcd
mass cycling doesn't mean everyone cycles, it means everyone has the option to -
AsEasyAsRiding
go to a random travelogue page
You can support this site by buying books through Amazon.
I hope you enjoy reading about my travels! — Danny