Some thoughts on Amsterdam, mostly about transport. (For comparison, the population of Amsterdam is about 900,000 - say 5 times the population of Oxford, but 1/10 the population of London.)
We didn't cycle at all in Amsterdam. We used the tram once or twice on most days (to get to the main train station from our apartment, or to speed up some trips) and used inter-city trains for trips to Zaanse Schans and Utrecht, but otherwise we walked everywhere. On our first day, for example, we did a full loop of the inner-city — Flower Market, Rembrandtsplein, Micropia, NEMO Science Museum, train station, Westerkerk, and back to our apartment on Leidsegracht — some 7km or so.
Central Amsterdam has relatively little in the way of fully de-motorised space (Utrecht had noticeably more), but was still very pleasant to walk around. The Grachtengordel is a mix of residential and small-scale retail, of relatively low density, with three or four story canal houses rather than blocks of flats. (In this regard, it's not so different to Oxford, slightly higher but with the canals making it more spacious.) And motor traffic has been much better controlled than in Oxford or London (let alone Sydney). One-way systems work to restrict through traffic to a few main routes. There are far fewer buses — the trams are easier to deal with, because of their fixed and marked routes, but there are also just far fewer of them — and far fewer taxis and hire cars, presumably because almost all trips around the inner-city are being cycled, along with a lot of the trips out to the suburbs. And it's hard to judge but there also seemed to be fewer delivery vehicles (and relatively more "works" vehicles). Where there are main roads (the s100, Rozengracht, Weesperstraat) and no underpasses or bridges, the traffic lights seem to give pedestrians priority (there's none of the UK-style mid-road "caging" with multi-stage crossings). And footpaths (and cycle paths) are almost always given priority over minor side roads.
Coming from Oxford, we didn't have many problems with the mass cycling. (The worst were aggressive commuters taking last-minute right turns against the lights, across pedestrian crossings. But this wasn't just us, they were trying to weave through crowds of mostly locals, who didn't seem any happier about it than we were.) Having physically separated cycle paths makes walking better — it's much more pleasant to walk next to people cycling than next to a bus lane or general motor traffic, especially with a five year-old. And the cycling provision seemed generally solid, to the point where I noticed when it was sub-standard. But I'd have to cycle myself to get a feel for how it works end-to-end.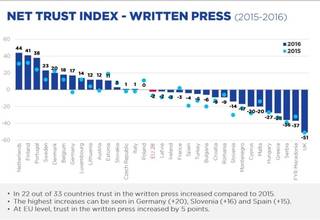 Amsterdam has a lot of nice shops, with fewer chain stores than most of the UK (even trying to allow for my lack of knowledge of Dutch brand names). And the shops are well distributed into residential areas. We only visited a few, but there looked to be a good number of independent bookshops. We ate out a lot and didn't have a bad experience. The food is expensive (not helped by current exchange rates), but if there seemed to be relatively few "cheap eating" options, there were also relatively few "that's too expensive" options. (The Netherland's Gini coefficient at 31 is much better than the UK's 36, though not in the Nordic ~26 league.)
Both Camilla and I had an instinctive "we could live here" reaction, which we haven't had anywhere else. I'm still trying to put my finger on exactly what it was that drove that. Are the people just more relaxed and happier?
Soon after I wrote this, Amsterdam won the competition to host the relocated-from-London European Medicines Agency.
1 Comment »
Just wanted to thank you for the link.

If I might offer a suggestion - make sure that next time you also get on a bike. We enjoyed walking, but the first day cycling was astounding. This alone made one of my kids decide that their future lay in living in the Netherlands.

Thanks again.
Leave a comment