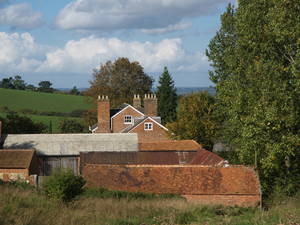 Camilla took the day off on my birthday and we drove out to Brill, where we looked at the old windmill (we couldn't go inside as it is only open in summer), had lunch in the Pheasant (moderately expensive, but rather good), and wandered across the common. We then visited the RSPB reserve on Otmoor.
There weren't that many birds around - we saw lots of swans and ducks, a little grebe, an egret, a cormorant, and a heron, plus lots of raptors in the far distance - but we chatted to a few of the other visitors, and British twitchers are an interesting species in themselves!
Otmoor is very close - with no traffic it might be less than 20 minutes by car and, if we get fitter and find a nice route, a possible cycle. So we will definitely be returning, if only for the huge starling flocks in winter (video).
0 Comments »
No comments yet.
Leave a comment