The last couple of months have seen an explosion not in the scope of Helen's reading but in the amount of time she spends reading. She'll almost always prefer friends or games, but she can read for an hour at a stretch in the right circumstances. (When I was in Year 1, I used to sit and read in the playground while everyone else ran around. I'm glad Helen is more sociable than that!)
Books she has read avidly include E.B. White's Charlotte's Web, the last three of P.L. Travers' Mary Poppins books (I read her the first two), Enid Blyton's The Enchanted Wood (which her teacher has been reading to the class), Dick King-Smith's The Queen's Nose, and Philip Pullman's The Firework-Maker's Daughter (read in bed in a single sitting ("lying") after waking up early). She zipped through the first five of Jill Murphy's Worst Witch books, but has stalled on the sixth. She's also stopped a few chapters into Blyton's The Folk of the Faraway Tree and Cressida Cowell's How to Train Your Dragon.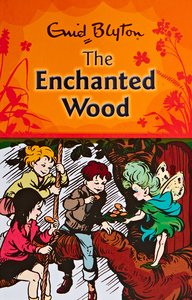 The Blyton books we have are the modernised ones, with the names changed, the awkwardly racist or sexist bits rounded off, and I think some of the language modernised. But they still seem banal and formulaic to me — they're the only books on this page I wouldn't actually recommend — which I hope is the reason Helen's lost interest in them. (Dick King-Smith also seems a bit formulaic, albeit less annoyingly. And if she doesn't go back to
How to Train Your Dragon
I won't be unhappy.)
Shorter works included her first long comic, Tintin and Red Rackham's Treasure, and a miscellany of picture books, including new finds Walking in the City with Jane (borrowed from a friend) and Mister Cleghorn's Seal (bought after we just missed out on seeing Judith Kerr) as well as older favourites such as The Queen and Mr Brown. Heck, she's even gone back and re-read board books Toddle Waddle and Charlie Cook's Favourite Book!
I'm still reading books to Helen, as well. She liked Three Kings of Warka — and reread the first story, "Enmerkar", herself — and loved Unai Elorriaga's Plants Don't Drink Coffee so much that I had to reread several chapters of it to her [and she ended up reading it again entirely by herself]. And we're taking turns reading Brian Patten's The Story Giant: I read a story from it, she reads one, or we both read one silently.
I read her the opening chapters of Juan Villoro's The Wild Book and Philippa Pearce's Tom's Midnight Garden, but she didn't take to either (though I liked them both, so I hope we can come back to them).
She was more taken by a book I was reading myself, Cyril Hare's classic (1951) crime novel An English Murder. After I explained the idea of a murder mystery she got Camilla to read the last chapter and find out what happened, and then insisted on telling me. I ended up reading her two chapters and trying to explain enough of the plot to connect them. (Which is a little tricky when the murderer's motivation hinges on an obscure point of English constitutional law!)
And she insisted I read her a random book left lying around after being unpacked from a box — while I decided whether to cull it or not — Gregory Levin's Pomegranate Roads: A Soviet Botanist's Exile from Eden, and then insisted I keep going. So we now know something about the siege of Leningrad, that a pomegranate is a bush and not a tree, and that a punicologist is someone who studies pomegranates. And she wants me to keep going... If you want to know anything about pomegranates, or what it was like running a research station in outer Turkmenistan for forty years and then having to migrate to Israel, you know who to ask.
0 Comments »
No comments yet.
Leave a comment